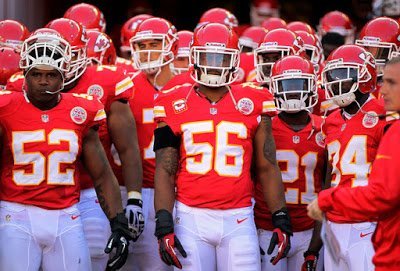 The NFL Draft 2013 is fast approaching and I bet football fans around the world are eager to witness the beginning of this year's NFL draft. The Super Bowl has recently ended, but the football fever is here to start again.
To know more about the latest on NFL and if you want to be on the loop and always updated about the schedule of the games,
Check the NFL Football Schedule at StubHub
!
Last February 23 to 26 the awesome Path to Primetime continues at the combine, where more than 300 top prospects will continue on their goal to achieve their dreams in the National Football League. We can all follow the action on the NFL Network.
Right after the 2013 NFL combine, here comes the NFL Draft. The 2013 NFL Draft returns to primetime, with the first round taking place on Thursday, April 25 at 8 PM eastern time. This will be immediately followed by the second and third rounds the day after (April 26 at 6:30 PM ET, Friday). The 4th to 7th rounds will be held on Satruday, April 27 at exactly 12 PM ET. Let's all watch it live on NFL Network!
Now the excitement is at its peak as it's already April! Full Mock Drafts by sports critics are now available online. You can also check out the different Mock drafts at
NFL.com
. The top 5 projections by various critics are also posted in the said website.
More updates will be posted about the NFL draft here soon! So stay tuned to be updated!
Read more...